About Docklands Systems Ltd
Docklands Systems Ltd is an independently owned and managed business that specialises in various aspects of the office refurbishment and fit out market, unlike others we are unique in as much that we are also the manufacturer.
We offer and manufacture our own "Montage Monobloc" range of partitioning as well as offering all of the generally available partitioning systems recognised within the industry. With our own joinery, fabrication, welding and powder coating facilities there is not much we as a company have to outsource.
Our products and services are predominantly used within the workplace environment including refurbishment and new builds on office, factory, warehouse fit outs etc. Having a manufacturing set up we also offer various other services to the industry such as saw cutting and CNC router facilities along with pressing and cutting of laminates, compact laminates and edge banding and a full powder coating facility.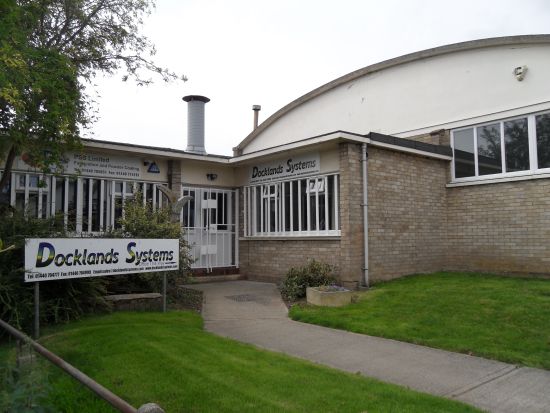 The office above is based in Haverhill on the Essex, Suffolk, Cambridgeshire borders, which means Docklands Systems are ideally placed to cover Cambridge, London, Essex and Suffolk.
Contact us now and we can provide you with a quick quotation or any information you require.
E-mail: sales@docklandssystems.com
Tel: 01440 704777
Fax: 01440 704999